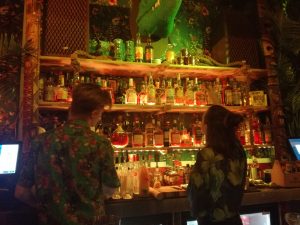 The cast:
Sky

/

Staff

/

Myself

A half sequel to my Czech drinks post. Same team. Different rum.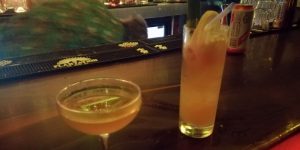 Started off on cocktails we don't remember the names of. They were nice. Round two cocktails also nice. Round three involved a not great / bad coconut cocktail and:
Dead Mans Fingers – Too strong at first, needs to lots of coke to be very drinkable. Strong.
Lemonade the crocodile – A good dog. So cute.
25 October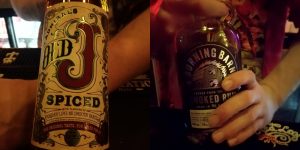 Back on Dead Mans Fingers because I know I like it. Cans of Red Stripe are the only beer they sell. Nice and light.
Old J spiced – Has an over-proof variant we need to try, so nice, aftertaste reminds me of B&Js birthday cake ice cream.
Burning Barn – Way too smoky.
Havana 7 – Very drinkable, sweet, like medicine.
Lychee juice – Rubicon always a solid. Fruit juice? Really?
Mango juice – Taste so much smoother than the morrisons own i have at home.
15 March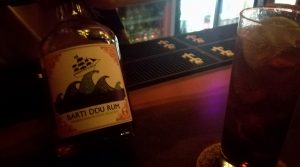 It's been forever and I'm alone. Old J Spiced is still good when sober. It's the sweetest spiced rum [they] sell. Lemonade the Crocodile is also still good. The best. Such a sweety.
Barti Duu – Another spiced rum discribed as having a marmalade taste but it's not oranges it's seaweed? It's made in Wales? I liked it well enough.
Also found out this trip that they only do their house rums as singles. If you want something of the shelves you have to have a double. So thats… a thing.
Posted between 27.10.2018-18.03.2019