I make zines!
Lists and links to my Zines to help me remember what I have done. I am currently proudest of the one linked below as it was made in the depression funk of lockdown one. Also available on my itch.io
Lino printing
I've been printing for a year an a half and I adore it.
Book binding
New hobby to 2023. I've made a couple of note books. The edges look real rough as I cut them with a craft knife rather than a nice guillotine
GameBoy Camera Photography
Also new hobby. Check out my gallery or read more about the camera.

Scrapbooking
Scrapbooking is my favourite form of expression and memory.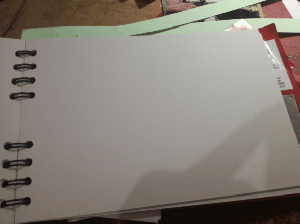 Most of my writing moved from my old website is on the Gigs + Art Reviews page.